THE MESSAGE
There are multiple goals and objectives for this event which are targeted towards young people, parents and educators. It is our main goal to help you believe that you as a youth, parent or educator can create the life you want and be as successful as anyone else. The message is that no matter where you are from or what your circumstances may be, you should never give up on your dreams. You will learn the true meaning of success. We are bombarded with external ideas of what success is from society or others around us, which is usually that of being famous or millionaires, becoming a doctor or lawyer and putting the stigma on us that our worth is merely based on having fame, fortune, and now more likes or followers on social media. Understanding what true success is and how to achieve it is the key, and we will do this by sharing the struggles and adversities  encountered by those who are living their dreams, vision and passion, so that those who are facing the same situations or having difficult times at this moment, can have real-life examples to relate to. It is important for the youth of today to know that no matter where they are now, no matter how deplorable their conditions may be, whether they come from divorced or single parent homes, are in foster care, struggling in school, facing racial, social or gender inequities, etc., that they too can achieve their goals and do what they love, in any profession. The key is breaking down what they have been preconditioned to believing and instilling in them the steps they need to take to make this a reality, to believe in themselves and fulfill their dreams.
THE EDUCATIONAL SYSTEM
The revolution is not coming... IT IS HERE!
THE HISTORY
"Education Silos" with one teacher per room, every subject its own class or time frame, and every child his or her own desk
THE PROBLEM
An outdated educational model - A system focused on one-way thinking and standardized testing - Compartmentalized and time-bound learning - One-size fits all - Deficiency in learning the necessary skills that employers are looking for when hiring today
THE SOLUTION
An updated educational model - Student-centered - Self-directed learning -Collaborative -Cross-disciplinary - Performance & project-based - Hands-on - Applicable and relevant to the real world - Gamified - Use of AI, AR, and VR - Success Mentoring
SUMMIT AGENDA
Tuesday, June 29 at 10AM EDT to 6PM EDT
Wednesday, June 30 at 10AM EDT to 6PM EDT
MORE DETAILS COMING SOON
THE SPEAKER LINE UP
Inspirational Story Tellers, Motivational Speakers and Entrepreneurs
Keynote Speaker:
Entrepreneur/Philanthropist
Naveen Jain
Naveen is a curious entrepreneur, focused on ideas that will push humanity forward. He is an award-winning author for his book Moonshots: Creating a World of Abundance. His current moonshot adventures are Moon Express and more importantly Viome. Viome's singular mission is to "make illness optional." He is the recipient of Many awards: "Entrepreneur of the Year" by Ernst & Young, "Most Creative Person" by Fast Company, "Top 20 Entrepreneurs" & "Lifetime Achievement Award" for leadership by Red Herring. "Medal of Honor" by Ellis Island, and "Top 50 Philanthropists" by Town & Country Magazine.
Entrepreneur/Public Figure
Forbes Riley
Forbes Riley is an Award-Winning TV host, Author, Motivational Speaker, Entrepreneur, and one of the World's Leading Health & Wellness experts. She was voted one of the "Top 20 Most Inspiring People on Television." She is a dynamic Motivational Speaker and role model; many people often know her as the Pitch or Infomercial Queen!
Entrepreneur
Makenna Riley
Since the age of 12, she has been mastering the platform of building Funnels and currently operates a 6 figure internet business coaching and working with entrepreneurs to level-up. She has worked with celebrities such as Russell Brunson and Les Brown. She is the daughter of Forbes Riley.
Author, Motivational Speaker
Bruce Pulver
Bruce Pulver is an Executive Sales Professional with expertise in Healthcare Services and Technology. He is a global and TEDx Speaker, a published author and a high demand authority on the power of our words in driving our outcomes. "Above The Chatter, Our Words Matter" is Pulver's best selling book that teaches and activates how our words drive our outcomes and success.
Announcing more speakers soon, check back for more updates!
THANK YOU TO OUR SPONSORS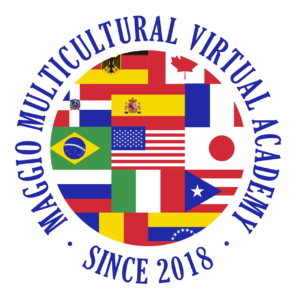 OUR TEAM
Learn more about people behind the summit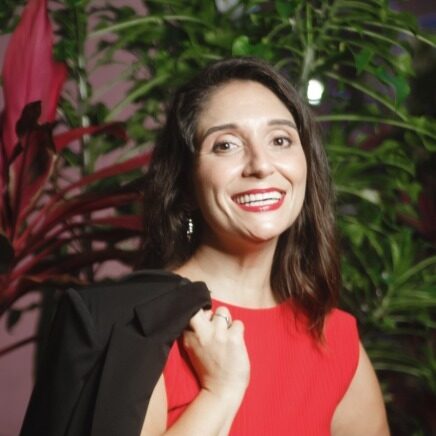 Kristi Maggio
CEO - Chief Educational Officer
Founder of Maggio Multicultural Foundation and Academy - an educational leader, mentor, and advocate for equal educational opportunities - highly skilled in the area of language acquisition, curriculum development, and students learning styles "As an educator for over 20 years, I have watched too many children continuously fail and feel inadequate merely because they didn't fit the traditional way of learning created 100 years ago, that is focused on one-way thinking and standardized testing."
Delson Dasilva
Engineering Technologist
As an advanced-tech co-founder, and startup mentor Delson has over 5 years of experience in the hi-tech industry and has held various business and technical roles in Software, Hardware and Systems Design. Providing business advisory services to companies in the US and LATAM region. Setting him as an agile and hands-on executive with a curiosity for continuous learning, enjoys working across various cultures and having worked with teams in three continents. Delson has created and transformed several enterprises across the US, LATAM and Asia.
Rish Bahl
Executive Technologist
A concept to reality entrepreneur with experience across multiple sectors for business and technological advancement. Rish is a multipotentialite largely associated with pioneering emerging technologies which includes Blockchain, Thought Controlled Computing, Brain Comuting Interface, AI, IoT, Machine Learning, Analytics, and High Performance Computing environments. Currently, Rish leads and owns various projects in, social commerce, blockchain for the P3 sector enabling turn key execution and international distribution and human centered design.